About Us
London-based Missing Link Films is the brainchild of husband-and-wife team Ben and Heather Link. Ben is a hugely experienced producer who has worked with some of the best directors in the world. While Heather is a renowned marketeer with extensive, client-side industry knowledge; notably on iconic campaigns for HSBC.

As a company, Missing Link Films represent some of the most in-demand directors in the market. They offer a compelling range of styles, including comedy, performance and visual & mixed media. From the established to the up-and-coming, they represent both today's stars and those of the future. And everything they do is underpinned by a very deliberate and considered commitment to gender equality and diversity.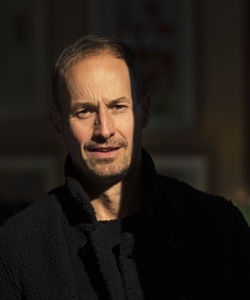 CO-FOUNDER & MANAGING DIRECTOR
Ben Link has been a producer all of his life he has won innumerable Cannes Lions/British Arrows/D&AD awards and worked with some of the most highly acclaimed industry directors such as Jon Glazer, Gerard de Thame, Brian Buckley, Peter Thwaites, Dougal Wilson, Seb Edwards, Frederic Planchon, Jake Scott, Henry Alex Rubin & Anthony Mandler.
He was raised by an actress mother and director/producer father, from his first job at Riverside Studios to Limelight to theatre to feature films to commercials. Everyone who has ever worked with Ben knows how his energy is contagious. Inspired by directors such as Steve Baron, John Lloyd, John Maybury, Baillie Walsh and Russell Mulcahy, he has had the opportunity to work in every genre. Ben started as a runner (to this day still claims it was the best job he ever had) and landed in the world of feature films, starting with huge Hollywood films such as Event Horizon & Sleepy Hollow. Ultimately Ben is committed to finding and supporting British talent in the arts and is inspired by the directors in the Missing Link Films family.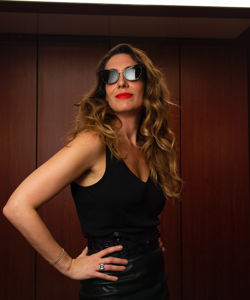 CO-FOUNDER & EXECUTIVE PRODUCER
Heather Link's love of production comes from her years in global marketing at HSBC, CNN and consulting for luxury brands. Moving around the US, Canada and UK as a child, a nomadic production lifestyle was always on the cards.
A passion for storytelling, people and culture is at the heart of everything she does. She worked at HSBC for 10 years and was part of the team responsible for building the brand, including infamous global airport campaigns and countless TV commercials. In this role it really hit home that female directors were under-represented, and with only 5%-8% of commercials in the UK directed by women, it was one of the key reasons that she co-founded Missing Link Films with her husband Ben. She has been a judge at the British Arrows and the Young Directors Awards in Cannes Lions.